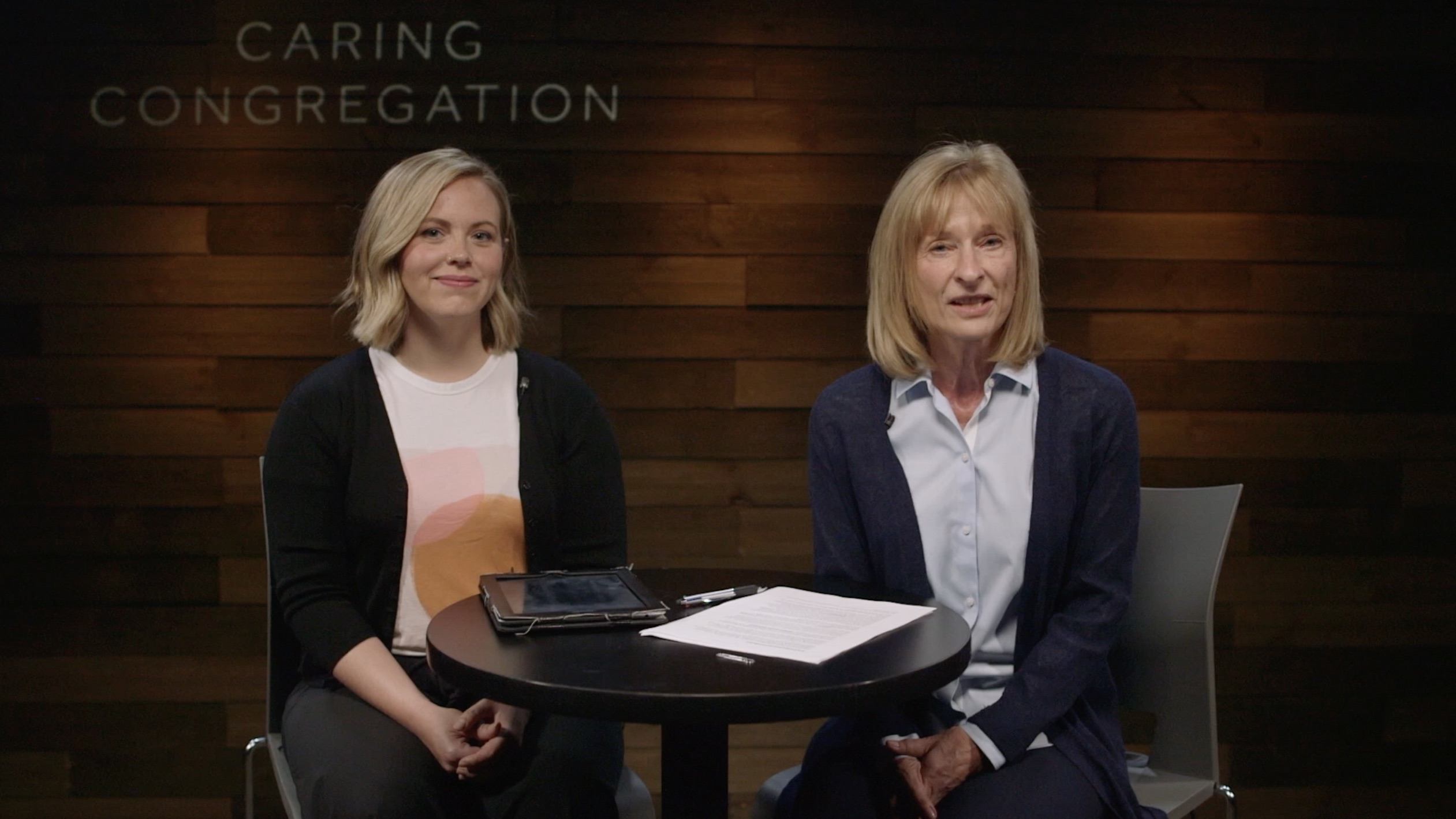 The ministry of congregational care is the heart of the church and should be carefully designed to help all of us get through challenging times. Congregational Care Ministers (CCMs) or "Care Ministers" are key volunteers who work alongside their pastor to help provide Christlike care for the church family. This course is designed to train pastors, staff, and volunteers so that together they can organize methods of care that are relevant to the needs of our current era.
Training is based on these 2 books co-authored by Karen Lampe and Melissa Gepford:
It is recommended that students purchase both books for this course. The Implementation Guide has all the details. The Care Ministers Manual is a companion workbook with forms, checklists, and space for note-taking to use throughout the course.
About This Basic CCM Training Course:
This course is essential as you establish your care ministry and work consistently to develop the practical methods of care within your team. After an introduction of the instructors and basic course concepts, this course is divided into two main parts:
PART I: Establishing Your Care Ministry (taught by Melissa Collier Gepford)
Recruit & Equip
Roles & Responsibilities
Documentation System
Evaluate
Build the Need
PART II: Equipping Your Congregational Care Ministers (taught by Karen Lampe)
Theological Foundations
In All Things Pray First
Boundaries
Listening & Spiritual Guidance
Visitation
Care for the Dying
Approx. 6 hours of professional video content plus handouts, resources, and much more. Students have 90 days access to the materials.