Online Small Group Learning Cohort for Basic Care Ministry Course: Six Mondays Oct 16-Nov 20, 2023
Oct 16-Nov 20, 2023 Schedule: (7:00-8:00 pm CST)

This cohort will be made up of a small group of approximately 8 students, sharing a 6 week learning experience guided by a trained TCC facilitator. Students will individually work through our online Academy Basic CCM Course, watching the assigned teaching videos at their own pace prior to each coaching session. Then the group will join together with our TCC facilitator on Monday evenings for six weeks in 1-hour Zoom coaching sessions to discuss the weekly topics. Together through cohort learning and collaboration the group will deepen their understanding and application of care ministry and plan next steps for establishing and cultivating a culture of care within the context of their local churches and community.
Weekly Class Topics: 
Week 1 - Topic: Establishing Your Congregational Care Ministry
Week 2 - Topic: Equipping your Care Ministry through Theological Foundations and Prayer

Week 3 - Topic: Equipping your Care Ministry through Boundaries and Listening & Spiritual Guidance
Week 4 - Topic: Equipping your Care Ministry through Visitation
Week 5 - Topic: Equipping your Care Ministry through Death & Dying
Week 6 - Topic: Next Steps


Access to the online Basic CCM Course is available for 90 days once purchased.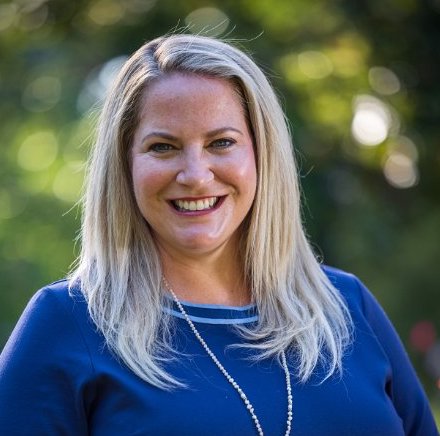 Meet Your Cohort Facilitator
Rev. Joy Dister-Dominguez will be facilitating this six-week small group learning cohort.
Joy received her Master of Divinity from Perkins School of Theology at Southern Methodist University in May 2017, and was ordained as an elder in full connection in The United Methodist Church in June 2019. Joy is an ICF trained coach, having completed 4 levels of training, specializing in spiritual coaching, and is working toward ICF certification. She joined The Caring Congregation in 2019 as a national team member conducting webinars and seminars around the country. She produces a weekly podcast on various aspects of care and was a contributing author to TCC's Concise Guide and Implementation Guide books.
Joy and her husband, Ricky, have a young son, Ryan, and live near Fort Worth, Texas.

Your intake form has been submitted. Check your email for a copy of your responses. If you're accepted, you'll receive an email with a link to checkout.
Frequently Asked Questions

What if I can't make it to one of the cohort sessions?
All six sessions will be recorded and your facilitator can provide you with a link to watch the missed session. However, we strongly encourage you to be present for every session because this is your opportunity to receive guidance from your facilitator on applying the teaching to your specific ministry setting.



How do I join the weekly coaching sessions?
Upon purchasing the cohort training, you'll receive instructions on how to access the online Basic Care Ministry Course in our Academy as well as the weekly group sessions on Zoom.



Can I purchase additional coaching with my facilitator?
Absolutely! If you find yourself in need of additional one-on-one coaching, sessions may be booked with your facilitator at $150 per hour, separately on our website.